What Are The Conditions Today?
Explore the Best Dive Sites in Tenerife
Diverse scenery and wildlife can be seen while diving in Tenerife. Towering basalt rock columns, caves, and swim-throughs were produced by the island's volcanic origins. From the reef-dwelling Morays, Seahorses, Scorpionfish, Octopuses, Cuttlefishes, and Lobsters to the schooling Barracuda, Roncadores, and Bream, we also enjoy clear, warm water in all of our dive sites.

A number of wrecks add some variety to the landscape and, over time, have developed into captivating artificial reefs that are teeming with life. The Green Turtles are one of our most well-known and well-liked resident species and they love our rocky coastline and the meadows of sea-grass.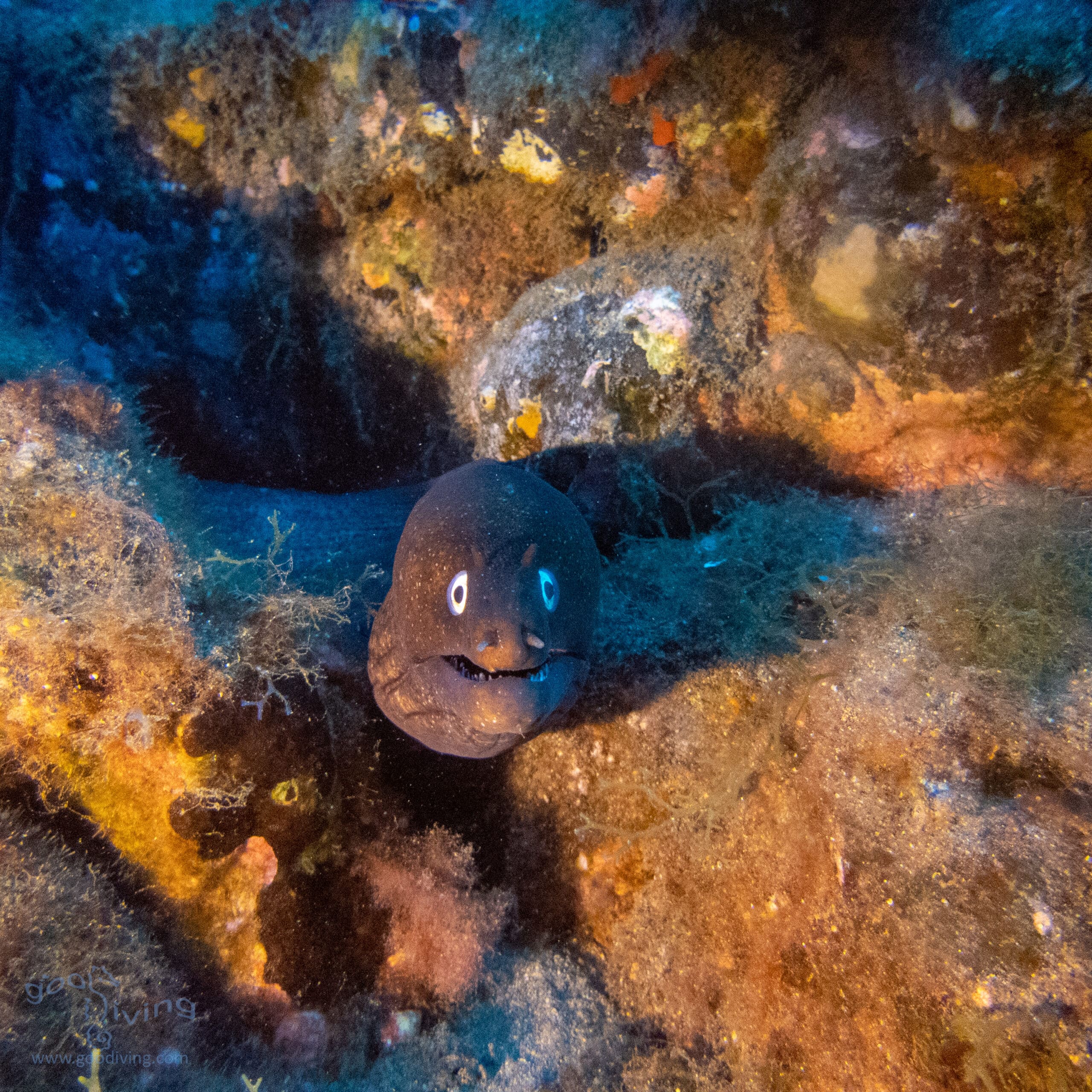 Our diving center is one of the lucky few centers to have access to it, since the entrance is from a jetty reserved for divers where the passage of boats is prohibited.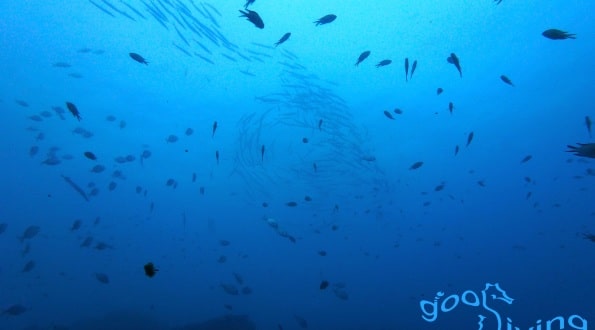 Definitely our favorite boat dive site, a huge pinnacle in front of our Marina. Full of shoals of fishes, Snappers, Porgies, Barracudas, this site will leave you speechless.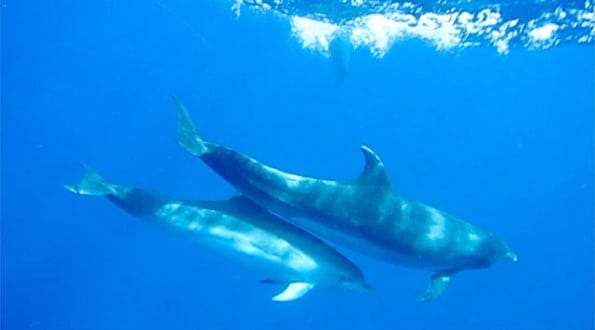 An easy and stunning dive site with fabulous lava formations that build up a unique landscape in the bay of the marine protected area, Montaña Amarilla.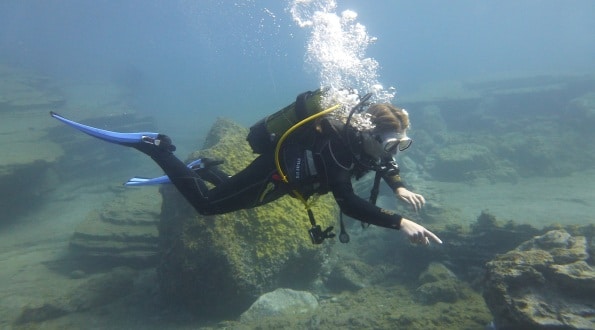 From the top of the Yellow Mountain, you can see this crocodile rock formation. Under the water this rock makes a swim-through richly populated.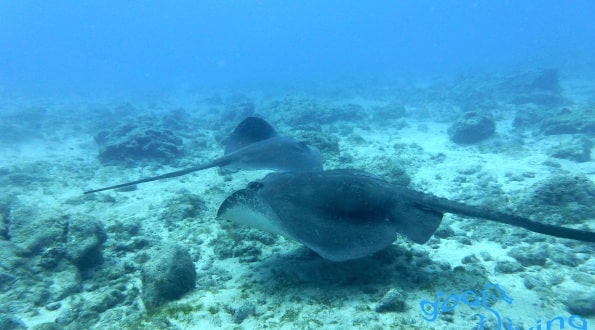 One of the most popular dive sites on the island. A big school of Roncadores populate the side of a spur and there is a little wreck called Estorne in the sand in front of the coast.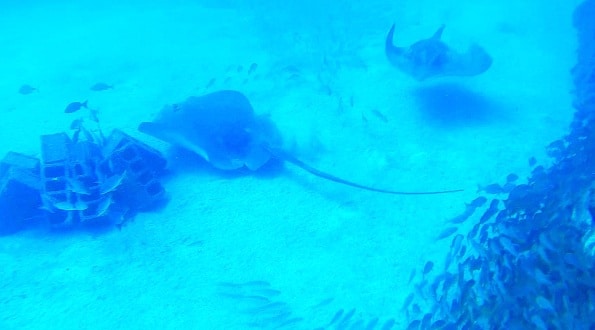 Just to the side of our Marina, there is a nice pinnacle full of life that forms a canyon with the wall where we anchor the boat. There are many chances to see Roughtail Stingrays.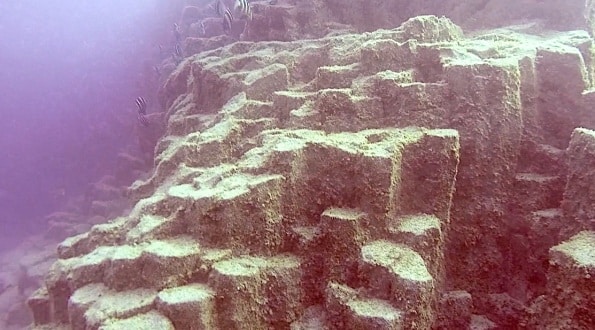 This dive site is called the "The Steps" because of the typical coastal formations that look like steps. There is some nice swim-through and the chance to see a lot of sea life.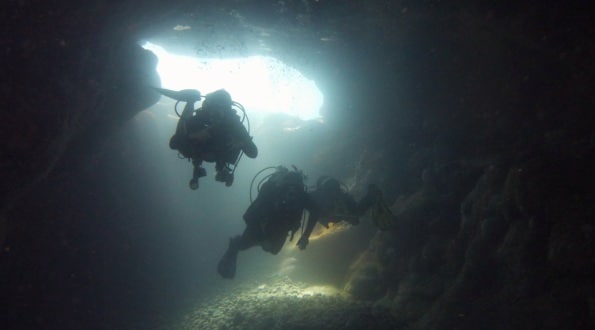 One of the natural pools of the island with a suggestive entrance from the ocean – thanks to the incredible light games.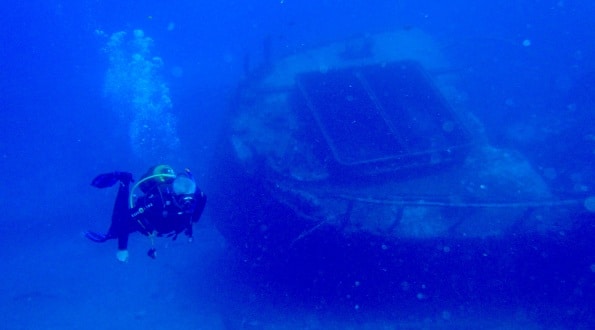 A commercial boat that was carrying concrete to Los Cristianos crashed the coast around 40 years ago. It's now lying down in a nice canyon made by prismatic rocks.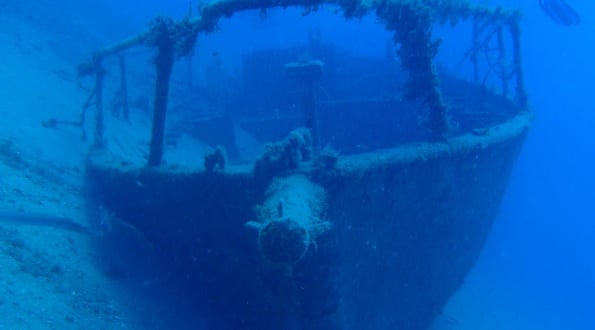 This sail boat was sunk in front of Las Galletas harbour upright at 20m. There is a great deal of life to see, Stingrays, Bream, Roncadores and many Moray Eels hide themselves in the tiny vessel.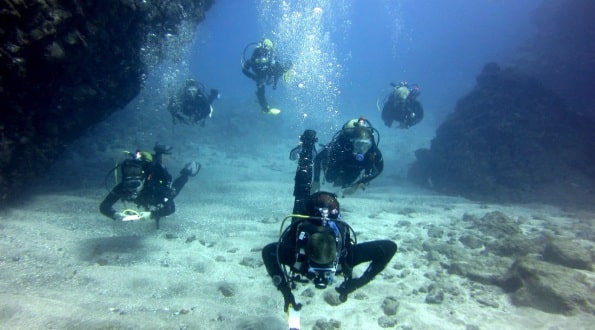 In front of Galletas, we find Los Arcos which means "the arches" – thanks to the three submerged big arches that create a stunning landscape.