GooDiving Internship Program
Are you tired of your work? Do you want to change your life?
Tenerife has the greatest biodiversity in Europe, this means an incredible marine life with more than 20,000 different species.
Surrounded by schools of fish, you can dive with more than 10 different species of Rays and you can see the extremely rare Angel Shark (Squatina squatina). Often we also see dolphins and whales, while going boat diving. The volcanic origin of Tenerife makes the underwater landscape incredible. Each dive is spectacular and unique also thanks to the numerous rock formations and caves.
During this internship, you will reach at least 60 logged dives and have a lot of fun, increasing your divemaster skills and becoming a professional diver.
At the end of your experience, you will be ready to travel the world with the professional you create during our training.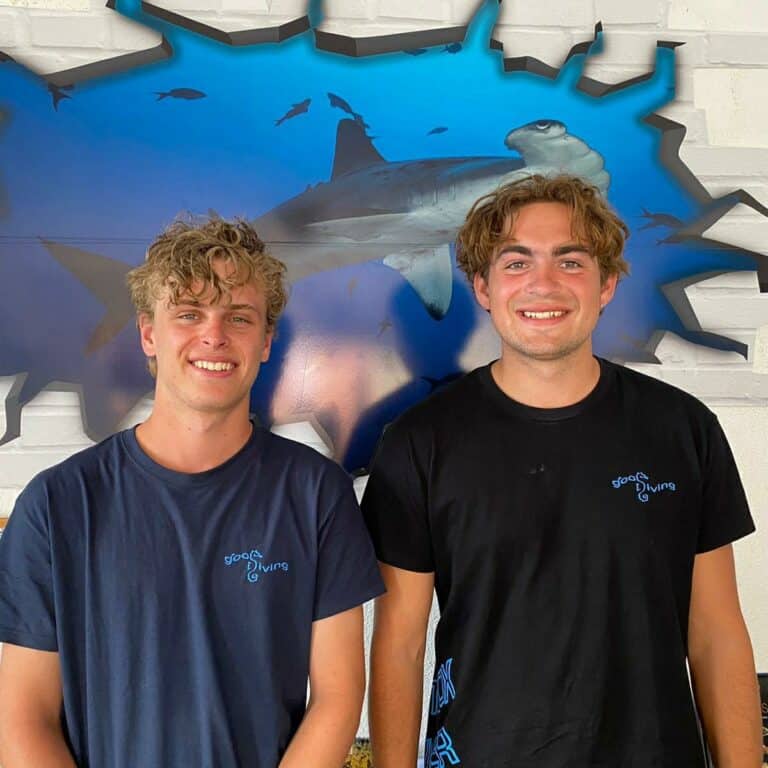 You will work in a youthful and friendly environment with no dive time limits (we love to be underwater!) safely following the NDL.
We chose small groups to focus on the professional we will build together.
We have our own RIB, this means that you will have the opportunity to gain experience on board. This is a crucial skill for a professional diver.
You will have the opportunity to dive in more than 20 different dive sites, not only from the coast, as in most of the island's diving center.
If you are interested in the knowledge and maintenance of the equipment, our marine biologist and instructor Andrea can share with you tons of advice.
What are you waiting for?
*Internship start dates and duration are flexible on your schedules.
What's Included In The Price?
SSI Open Water
SSI Stress & Rescue Diver
SSI React Right 
SSI Navigation Specialty
SSI Deep Specialty
SSI Night & Limited Visibility Specialty
SSI Advanced Course FREE Recognition
SSI Dive Guide
SSI Science of Diving
SSI Divemaster
Goo Diving t-shirts
Diving all around the island from Boat and shore
All Digital manuals
E-LogBook
Minimum of 60 logged dives
All Digital Certifications listed above
Science of Diving Exam Fees
SSI Divemaster professional activation Fees
Internship Discount on specialties purchase
Working in an international, young and friendly environment earning experience regarding scuba diving and knowledge on marine taxonomy and ecology