What Are The Conditions Today?
Diving in Tenerife is an unforgettable experience. 100 km west to the coast of Morocco, you will find the Spanish archipelago of the Canary Islands. 
Thanks to the great weather conditions, you can dive in Tenerife all year round, with visibility ranging from 10 meters up to 30+ and water temperature going from a pleasant minimum of 18°C up to 25°C.
Get ready to learn more about our diving courses in Tenerife, else way keep reading below to learn why diving in the beautiful Canary Islands is a MUST.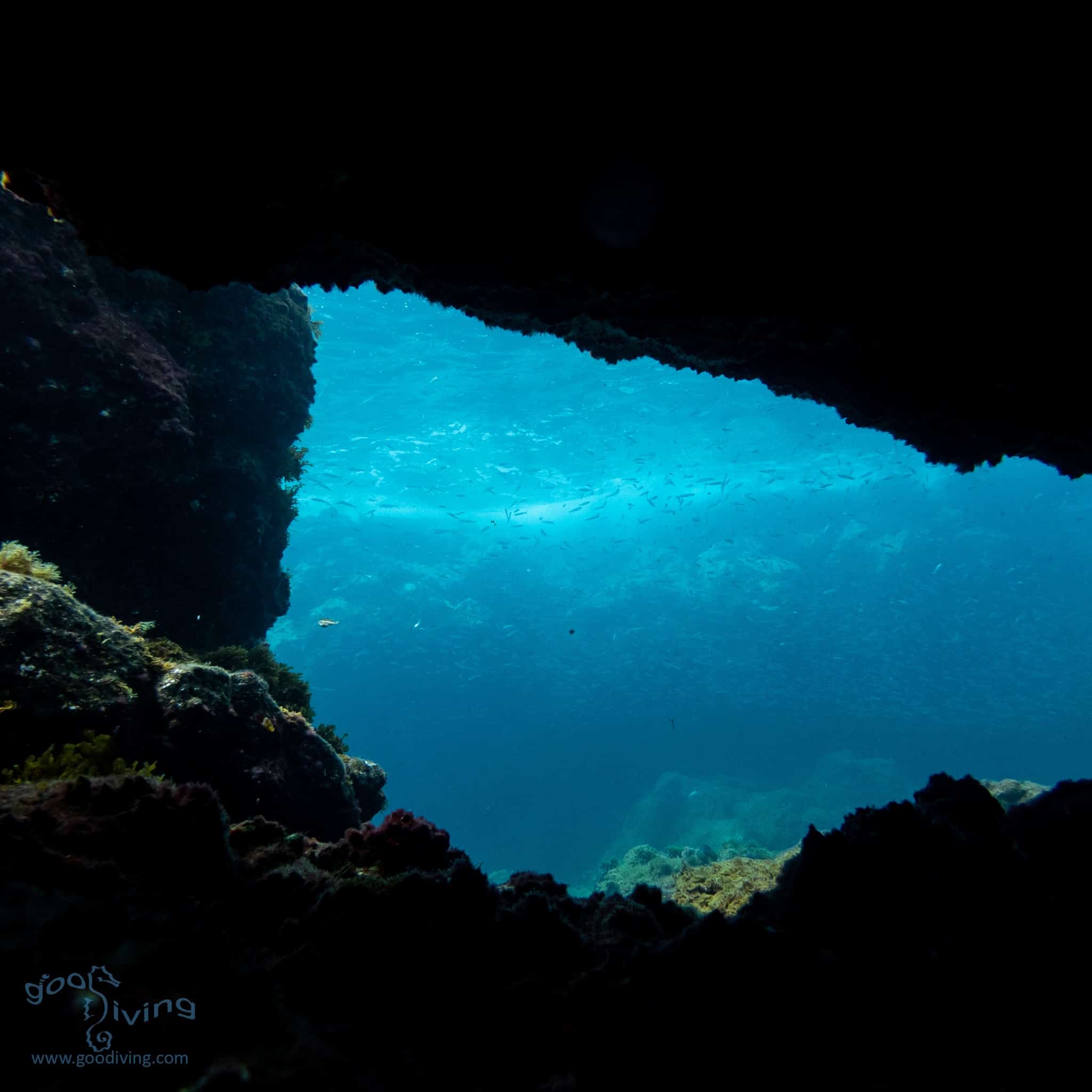 Tenerife is an amazing location for diving.
Tenerife is such a special location for diving not just because of the conditions, but also the impressive marine biodiversity. While diving here, you can see anything from the smallest nudibranch to the biggest whale and everything in between.
Sea horses, barracudas, tunas, turtles, stingrays, octopuses, cuttlefishes, moray eels and the endangered angel sharks, together with much much more life, can be observed in the waters around the island.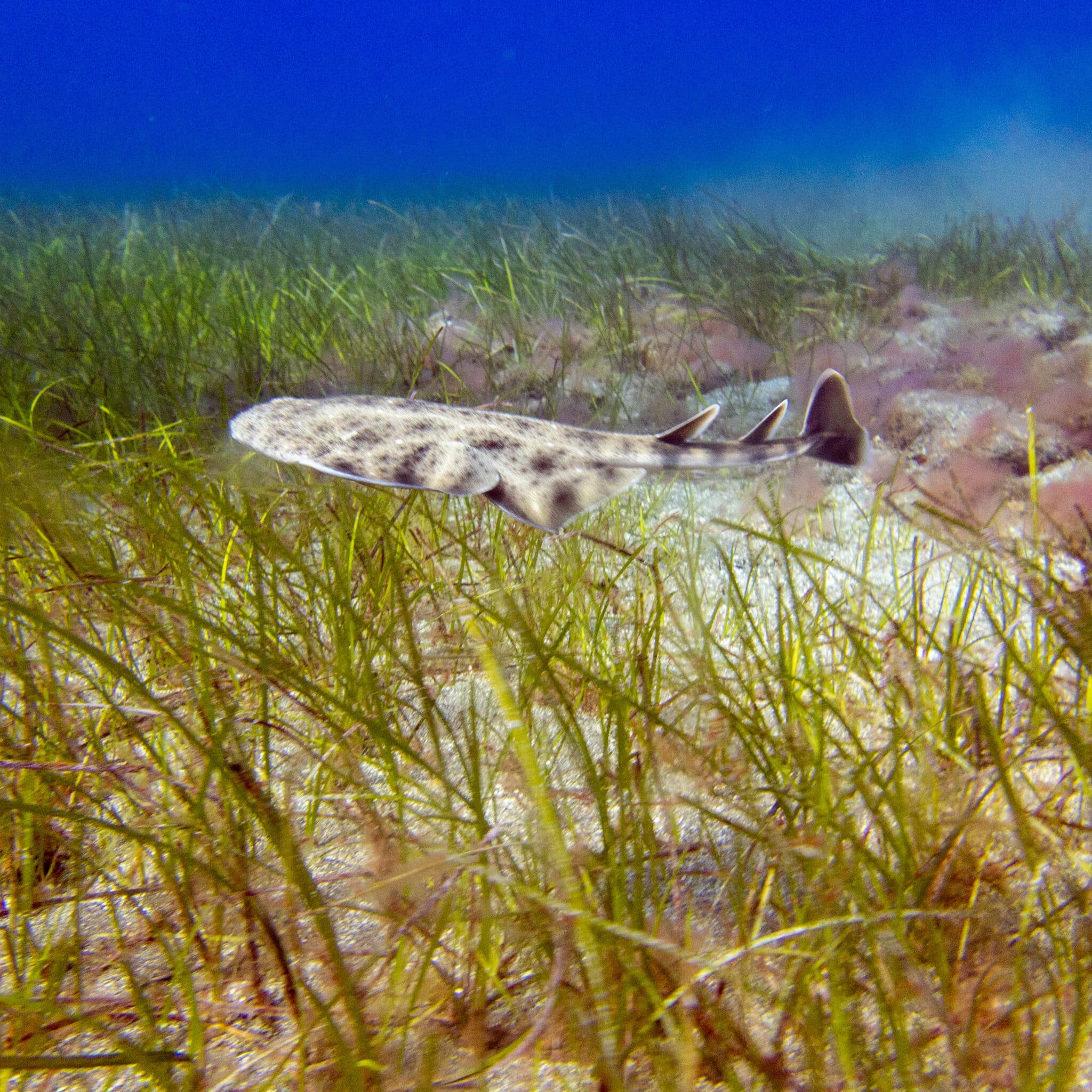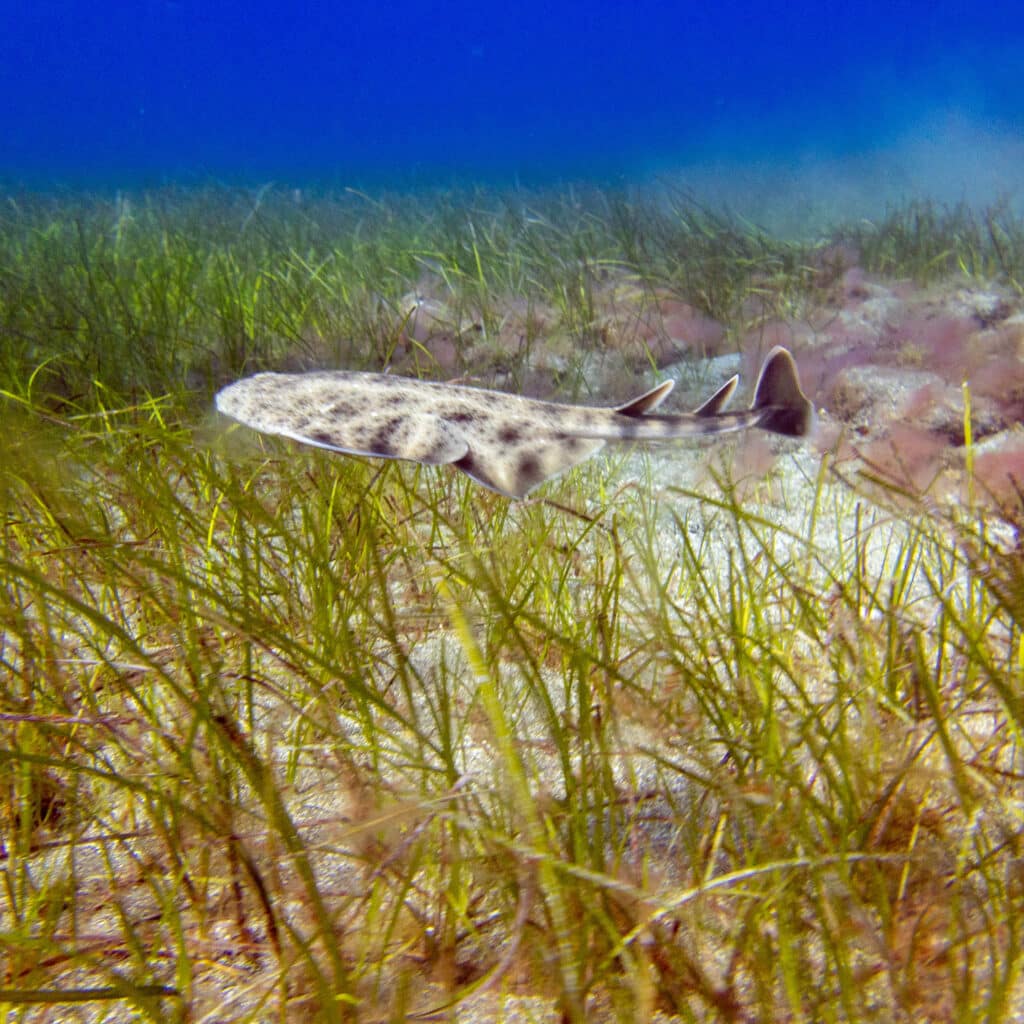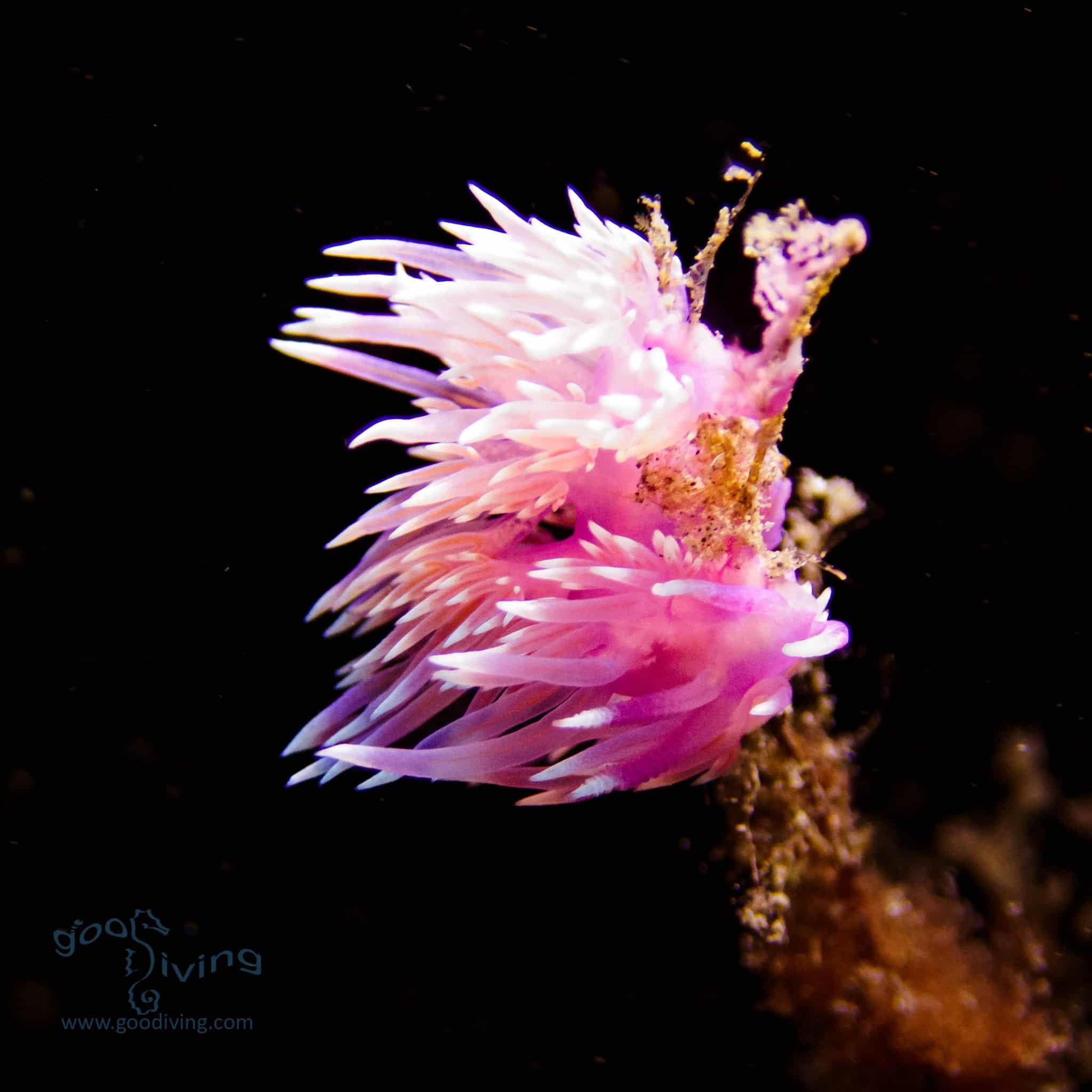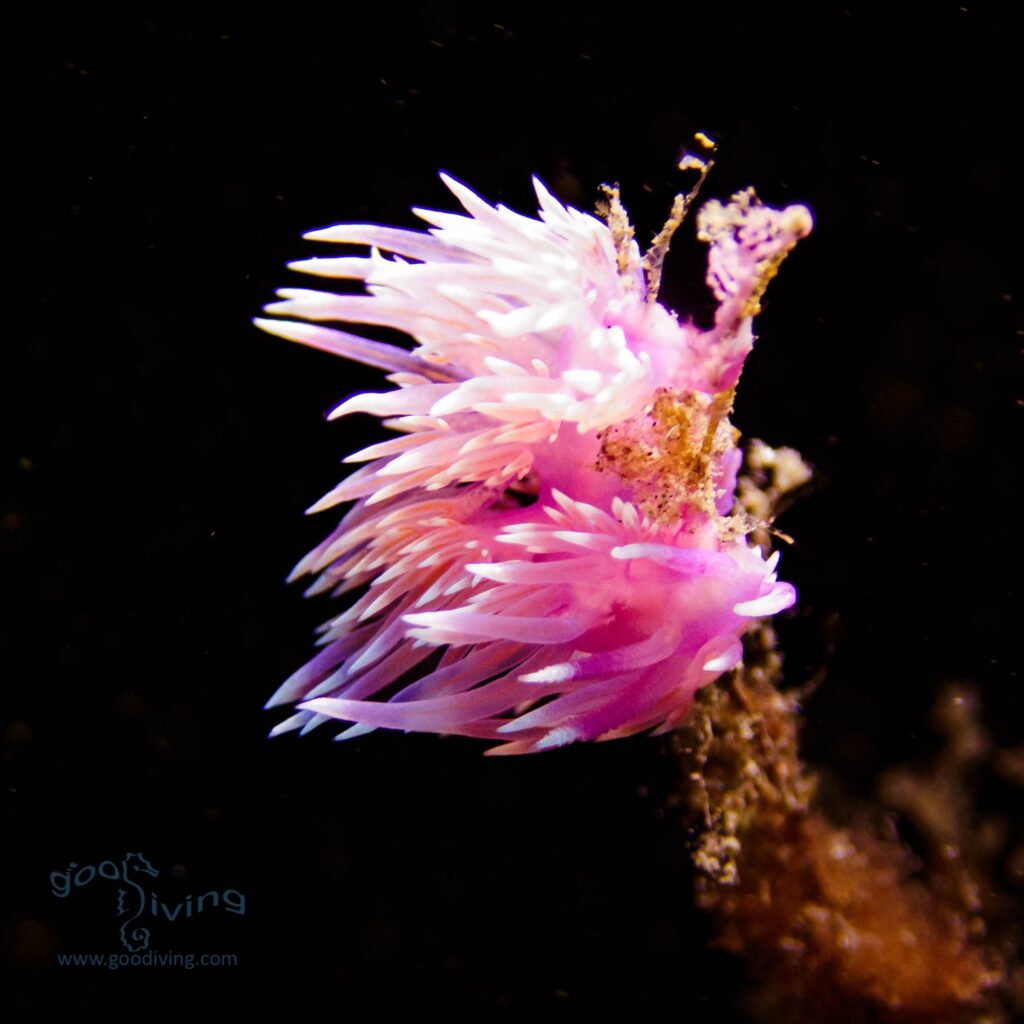 The underwater landscape is diverse and fascinating: caves, canyons, cliffs, and tunnels of volcanic origin are all visible here. 
If you're just looking for colourful coral reefs, Tenerife may disappoint you as you won't find that here. However, don't give up too soon. The reef may be all rock, but the impressive formations and abundance of pelagic species make the dive sites so special.
A misconception is that diving in the Canaries is a bit like the Mediterranean. Fortunately this is not the case, as the Canaries have not suffered from the overfishing that the Mediterranean has experienced, and the temperature in Tenerife is much warmer than the Meditiarian during winter and spring.
Many dive sites are available to explore.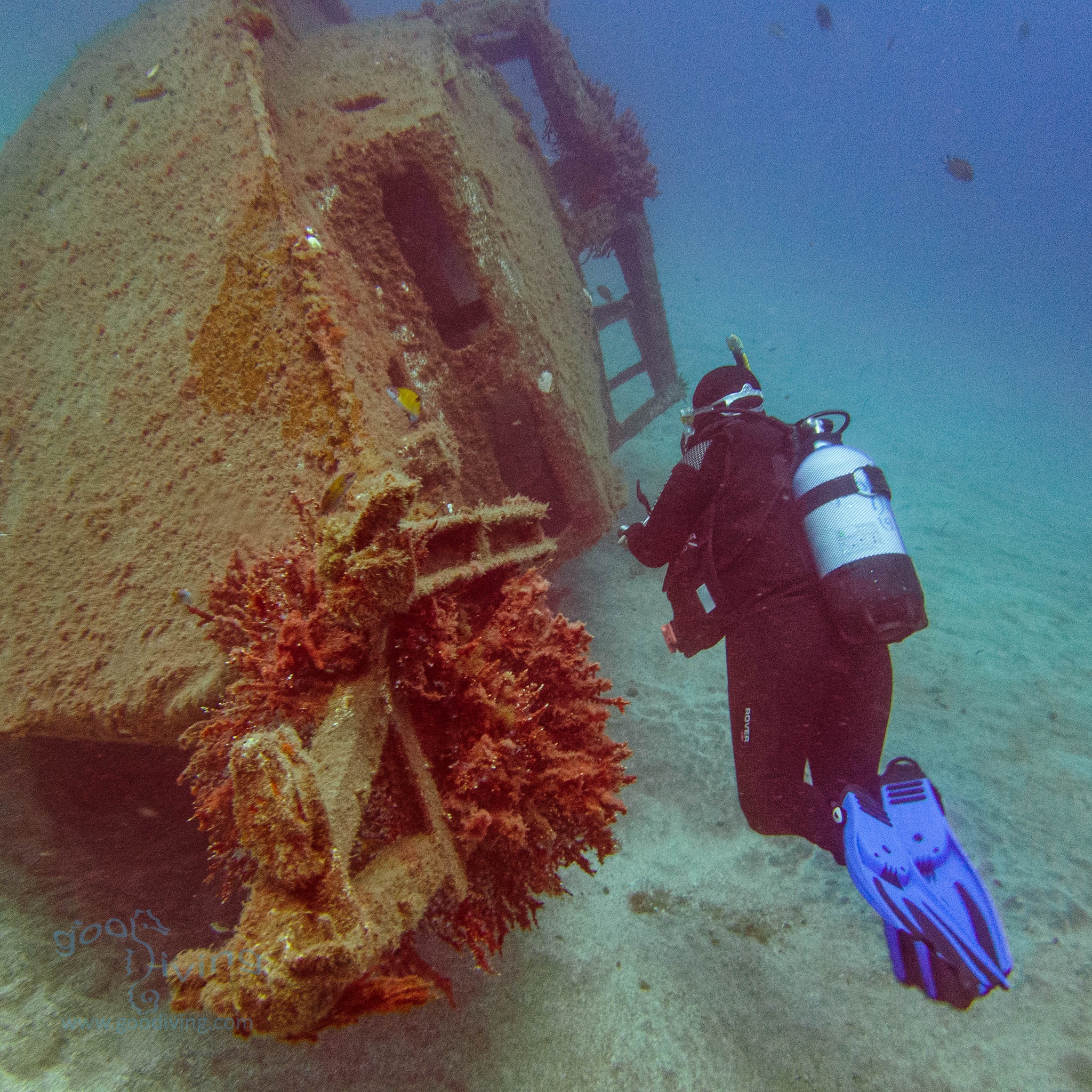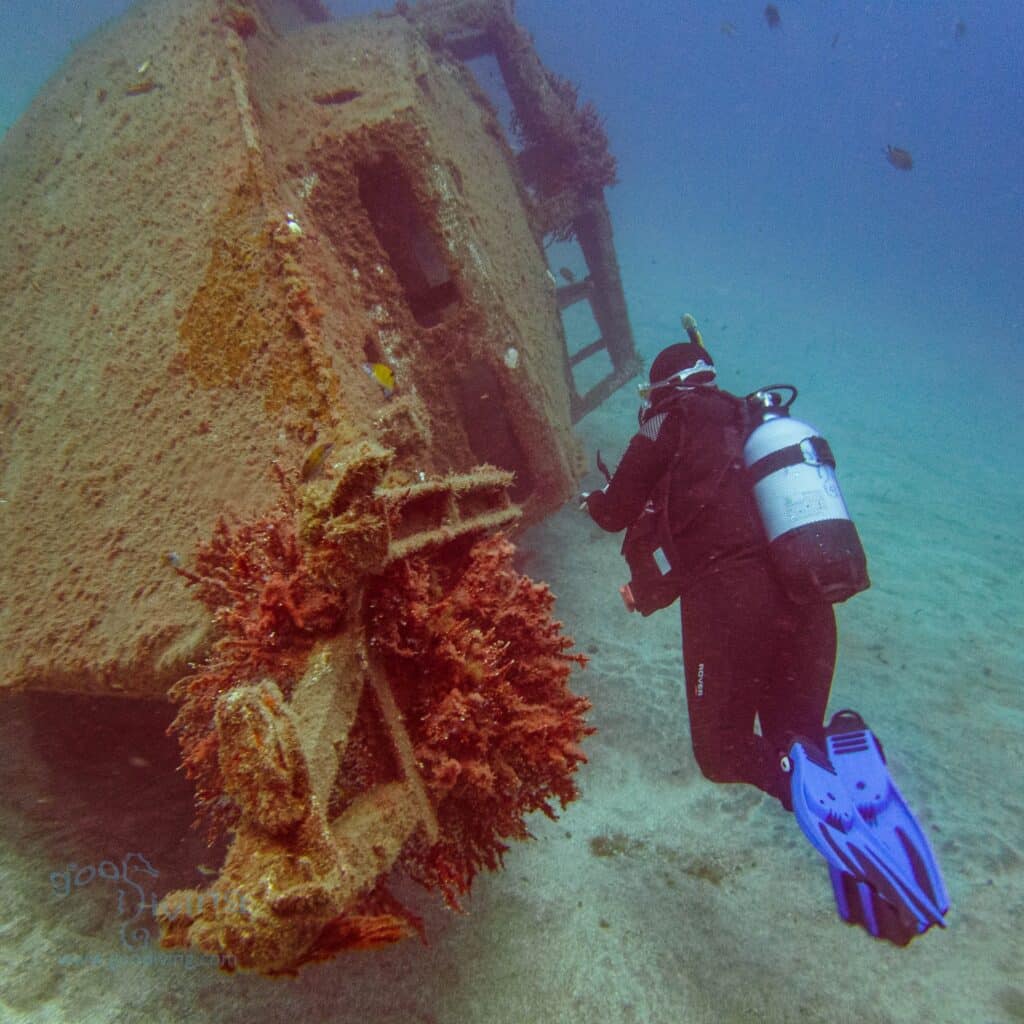 Being a relatively small island, we always have dive sites available. Since we opened the diving centre we've only had to cancel approximately 5 or 6 dives because of the adverse sea conditions. There are dive sites all around Tenerife, all unique and with their own peculiarities.
The West coast, from Palm mar to Punta de Teno is, on average, the calmest area where you can almost always boat dive. From our experience, it is shallower and sandier than the other sides of Tenerife. There's on average more backwash. Even though there are very interesting dive sites, we keep them mostly as our back ups.
The North coast of Tenerife is the roughest coast of Tenerife, rock formations are stunning, but unfortunately it's only possible to dive there just a few times per year due to the conditions. 
The East side is our favourite coast, it is not as calm as the west, so most of the dives are from the shore, but here you can easily reach whatever depth you want. Rock formations are great, visibility is more than 20 metres most of the time, and the amount and variety of marine life will leave you speechless.
With more than 25 different dive sites, we'll have you covered for the duration of your holidays.
You don't need any experience.
You don't need any prior experience to be able to enjoy scuba diving.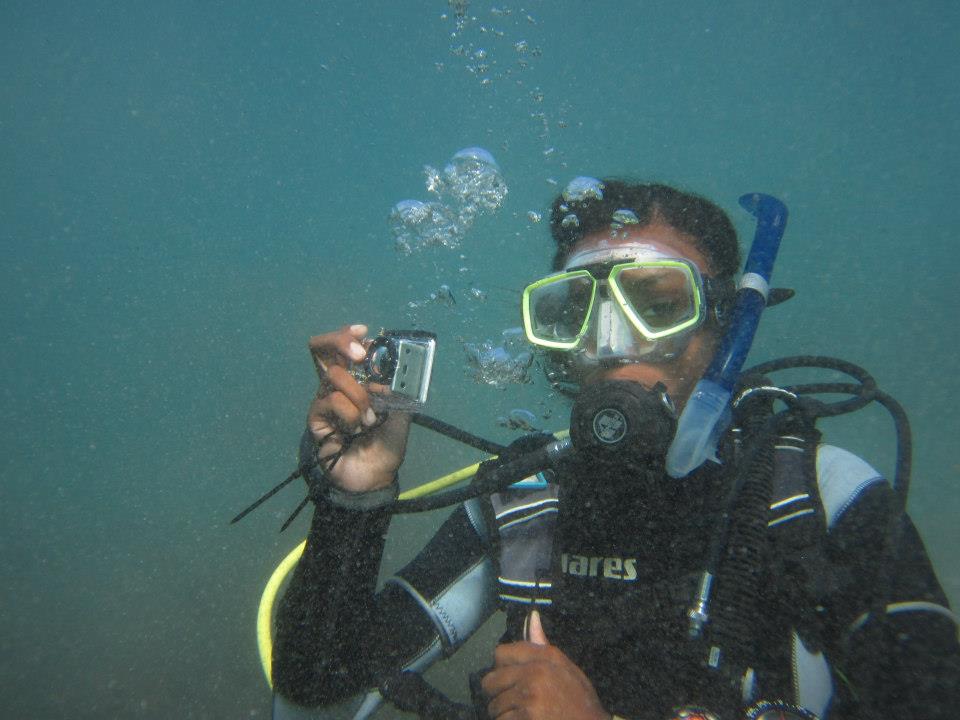 You only need to participate in our Basic Diver program which is a program specifically designed for beginners. It consists of a theoretical explanation of the equipment, a practice session in our swimming pool to build up your confidence underwater and then a real diving session in the ocean.
It's not the typical short dive where the instructor holds you by your tank and drags you around. You will manage your equipment by yourself while being guided by the instructor.
It doesn't take long either, we can do everything in just 4 hours. There would be two sessions, a morning session from 9.00 am to 1.30 pm and an afternoon one from 12.00 pm to 4.00 pm.
It could be a bit longer or shorter, we don't have any dive time limit, so if the air consumption is good, we can dive longer than just one hour. Same thing goes for the swimming pool, if you need more time, we can stay longer until you feel more confident. The instructor will adapt to your needs without rushing you. That's one of the main reasons why we work with very small groups.
Become a certified diver.
The Basic Diver will have a worldwide validity of 6 months. During this period, you'll be able to dive everywhere at a maximum depth of 12 metres together with an instructor. 
You can choose to get your Open Water Diver license. As an Open Water Diver you'll be allowed to dive everywhere in the world, at a maximum depth of 18 metres and without the supervision of a professional diver.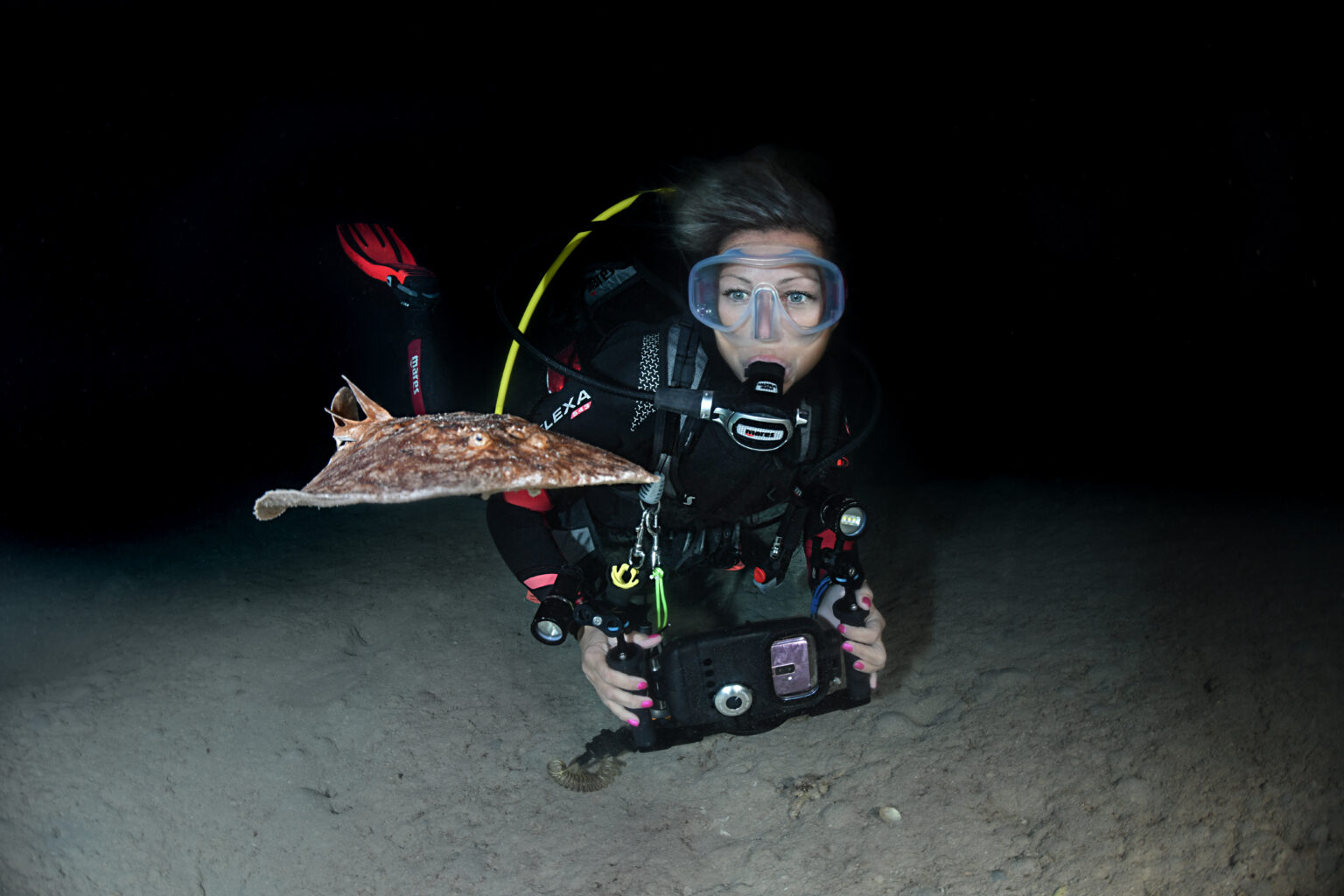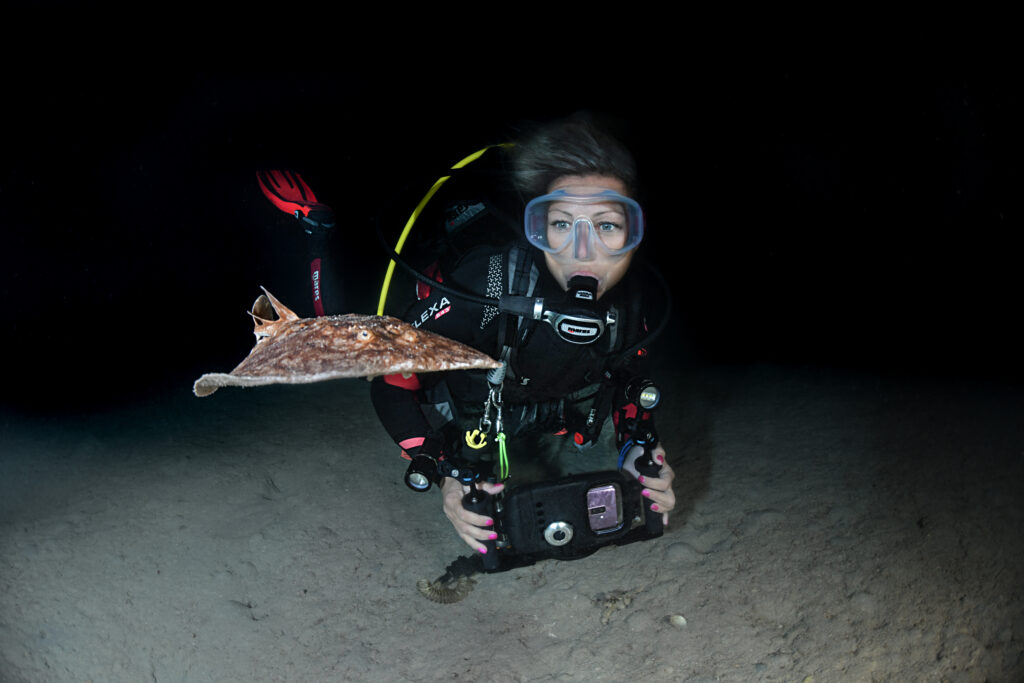 If you want to get the Open Water Diver license, the first certification level, you'll have to go through the full course. You can do the Open Water Diver course whenever you want, but if you do it after the Basic Diver and within the next six months, you can do the course in a shorter way, considering the Basic Diver as the first lesson.
And if the Basic Diver has been done with us, the Basic Diver price will be deducted from the course price.
When I will be an Open Water Diver, what will my limits be?
Once you'll be an Open Water Diver you'll be allowed to dive everywhere in the world, at a maximum depth of 18 meters and without the supervision of a professional diver.
Diving with a professional is always the best way.
Even as an Open Water Diver, it is never recommended to go diving alone, you should always have a diving buddy.
Even though through your diver training, you're going to learn all the safety procedures, diving with a professional is always safer and more enjoyable.