The SSI Scuba Diver program is the perfect way for divers to get started in the sport of diving. You can learn about dive theory, dive equipment, and dive safety.
Short on time but you want to become a certified diver? Then Scuba Diver program is definitely right for you!
Together with our highly qualified Instructor you will practice the fundamental skills in the pool and then in the ocean, during two dives with no dive time limits.
We choose to work with small groups to focus on each student and teach you how to dive In just one day.
Please note that after one and two or more consecutive dives, a minimum surface interval of respectively 12 and 24 hours are recommended before flying.
Who Can Take This Course
Inclusions
Certificate
Who Can Take This Course
Anyone over 10 years old, able to swim, after the completion of a medical questionnaire
Inclusions
Certificate
Scuba Diver
International Digital Recognition Card

2 Training Dives
Note: To reserve your place, a deposit through online booking is required. It will cover cancellation fees in case you cancel your scheduled activity in less than 48 hours cancellation notice. Price is per person and per dive.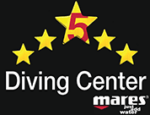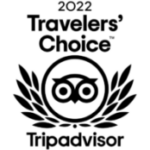 SAFETY AND QUALITY GUARANTEED.